4 Days Trip To Darjeeling for Newly Wed Couple – Memories To Remember
4 Days Trip To Darjeeling for Newly Wed Couple – Memories To Remember
Your marriage can be a bumpy ride so you can start it with some momentous memories with 4 days trip to Darjeeling together as newlyweds.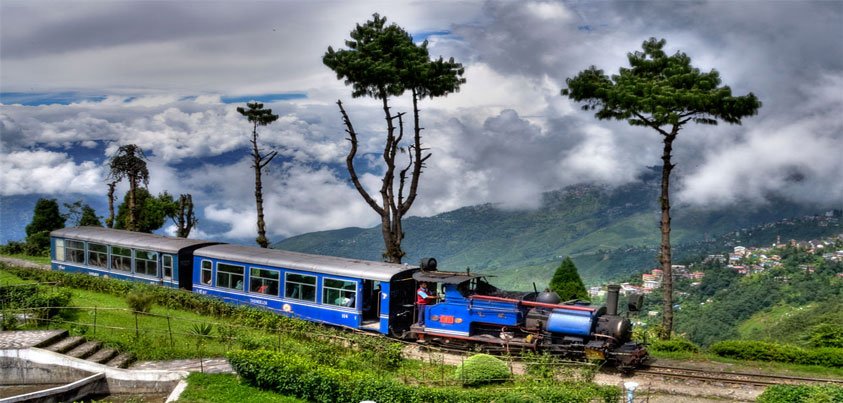 They say memories are the strings that keep a relationship strong and attached. So the first journey as a newlywed can be a thrilling experience which must rightly be matched with a perfect destination, to set the moods right. There are several travel destinations in India itself which are sure to provide perfect travel experience as a couple. Out of these destinations, one of the most popular destinations would be Darjeeling, which still holds the title 'Queen of the hills'. Let me guide you through your first Darjeeling experience and provide you with the list of things you can see and do here in your 4 days trip to Darjeeling. Besides, there is a variety of Darjeeling tour package for couples, which can ease your Darjeeling experience to a great extent.
Why 4 Day Trip To Darjeeling
The orthodox tea making process of the Darjeeling Tea is not the only thing it is known for worldwide. Various movies have used Darjeeling as movie sites as well as movie titles just to add the brand value and the beauty it holds, worldwide. The Darjeeling is picture perfect with the view of the snow peaked Kanchenjunga in the background making it one of the most visited tourist destinations around the world. Choosing Darjeeling as your first-holiday spot is the best choice you could possibly make. Let me guide you through your enthralling Darjeeling journey.
Best time of visit: There are two best seasons to visit Darjeeling.
The first season starts from March to May.
The other season is from October to November.
How to reach 'The Queen of Hills'
By Air: The nearest airport would be Bagdogra airport in Siliguri. You can book a car rental service in Siliguri to take you to Darjeeling without a hassle.
By Road: Siliguri is one of the main gateways to Darjeeling. The road route is the only option and the distance till Darjeeling is around 62 km. The road route is no less beautiful.
By Rail: The nearest railway junction is New Jalpaiguri railway station. It has trains coming in from all around India. From here you can book a cab till Darjeeling which is around 73 kilometer.
Day 1: Reached Darjeeling
It takes around 3 hours to reach Darjeeling so even if you leave early you shall probably be reaching here in the afternoon. I would suggest you check in to your hotel, freshen up and take a walk around Darjeeling and experience the freshness of the air here. Here is a list of things you could spend doing with your love:
Visit Chowrasta
It is the meeting square of Darjeeling and most of the roads here will reach you here anyway.
People like coming here with their loved ones and spend some time in this warm ambiance that surrounds the square.
Some children trying to catch the pigeons, who are just feeding on the grains.
Some tea stalls who charge you a lot for a tea but all you get is pure water and nothing else
Try wearing the traditional Nepali attire with your love and capture them in photographs. There are stalls here that provide the services.
Walk around the Mall Road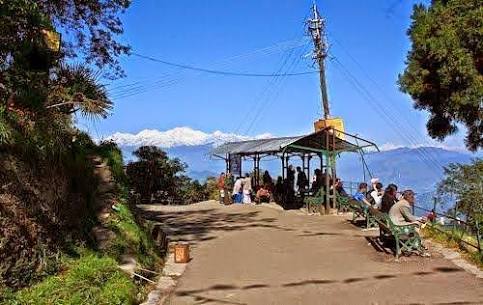 The mall road is a beautiful circular road that starts from one end of Chowrasta and ends at the other side of it. The mall road is filled with honeymoon couples who like to walk the talk. The views from here are exhilarating.
Ride the pony
Be it kids or adults, pony ride is something that enthralls people of all ages. You can have a quick pony ride around the mall or just have your photo clicked on top of a pony. Making memories is what these pony's serve.
Grab some quick food at the fast food stalls there
There are some fast foods stalls around Chowrasta where you can try different traditional food items like momo, chowmein, Faley, egg-bun and some fried meat items.
End the day at a nice restaurant or a pub
There are a lot of Vintage pubs and restaurants which have been serving quality time with wonderful in-house ambiance for a long time. Some pubs like the Joey's Pub and the Glenary's are the most crowded. You could find your best place too.
Day 2: Travel the famous 7 points of Darjeeling
The seven points of Darjeeling sightseeing tour
There are these seven places of visit in Darjeeling that you can experience with the help of Eastern India Holidays- a travel and tour operator in Siliguri. These seven spots are the best among the rest that is a perfect way to spend your day in Darjeeling. These seven points are:
Himalayan Mountaineering Institute and the Zoo
Darjeeling ropeway
Tenzing and Gombu Rocks
Rock garden and Ganga Maya
Self-help center for the Tibetan refugees
Japanese Peace Pagoda
Lebong Race Course
This sightseeing can take the whole day depending upon the tourist activity during that season. The traffic is another factor that may cause delay. Whatever be the factors make sure you visit the best of these seven points if there arises a shortage of time. Your day should end well.
Day 3: Discover Mirik after a beautiful sunrise at Tiger Hill
Visiting Tiger Hill
#FridayFeeling #Sunrise views from #TigerHill #Darjeeling #WestBengal https://t.co/xRndJRFl5S pic.twitter.com/Yw6dSTd4Gp

— Mohit Yadav,IFS (@mohitfreedom) December 29, 2017
You can start the day early by leaving around 4:30 in the morning and reach Tiger Hill. Waking up so early must be very difficult due to various reasons like the cold weather, the calmness and the pleasure of sleeping to the freshness of the air, whatever be the reason I must tell you that your morning efforts will be paid well.
You can read many reviews about the sunrise at Tiger Hill. Fery few spots in India may provide you a view of sunrise so beautiful. You can see the initial shapes of the sun which slowly begins to gather its round shape.
The feeling of standing on top of Tiger Hill mixed with the perfect landscape and the exotic sunrise makes your morning sacrifice worth it.
Visiting the beautiful valley of Mirik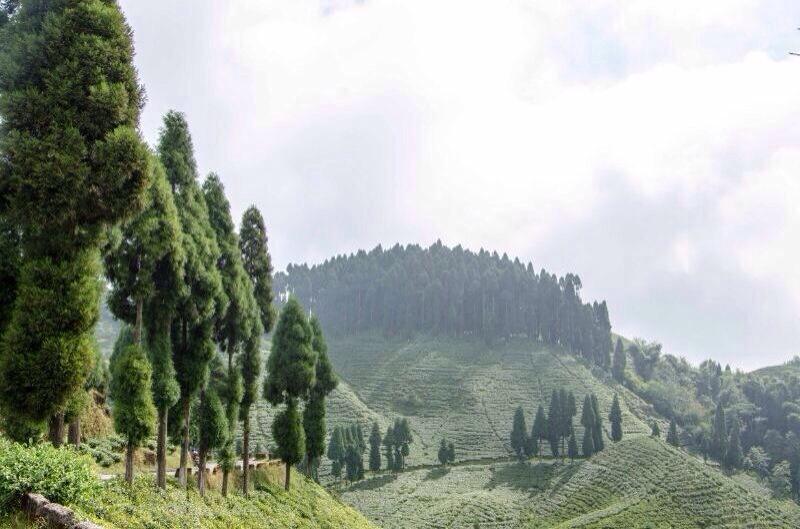 After Breakfast, you can head to Mirik via Nepal border of Pashupati which is very popular for handicrafts and warm clothes at rates cheaper than the Darjeeling main market. The border is also known as Simana and you can stop here for a quick visit and buy. The valley of Mirik is famous for its picturesque destinations and the Sumendu lake makes the picture more beautiful. There are also other things Mirik is famous for that you should know about.
After you reach Mirik you shall firstly be welcomed with its charming Sumendu lake which is a breathtaking view. The lake allows boating activities and the lake has a bridge in between which connects the two ends of the lake making it easier to reach the other side.
While you discover Mirik, make sure you visit some orange orchards, beautiful tea gardens and cardamom plantations which would complete your Mirik travel and also spice up the second day of your Darjeeling trip.
You can choose to return back to Darjeeling as it is just an hour and a half drive. You can take a late evening stroll around the mall and dine in some of the well-known pubs or cafeteria to give the lovely night a lovely ending.
Day 4: Leave Darjeeling only to visit again
Before you head back to NJP to catch your return flight, make sure to receive some blessing at the Mahakal Mandir with your loved one. The temple above Chowrasta is a place of high spiritual importance to the people here. Your first step of married life would be even better with some blessings from the Mahakal temple.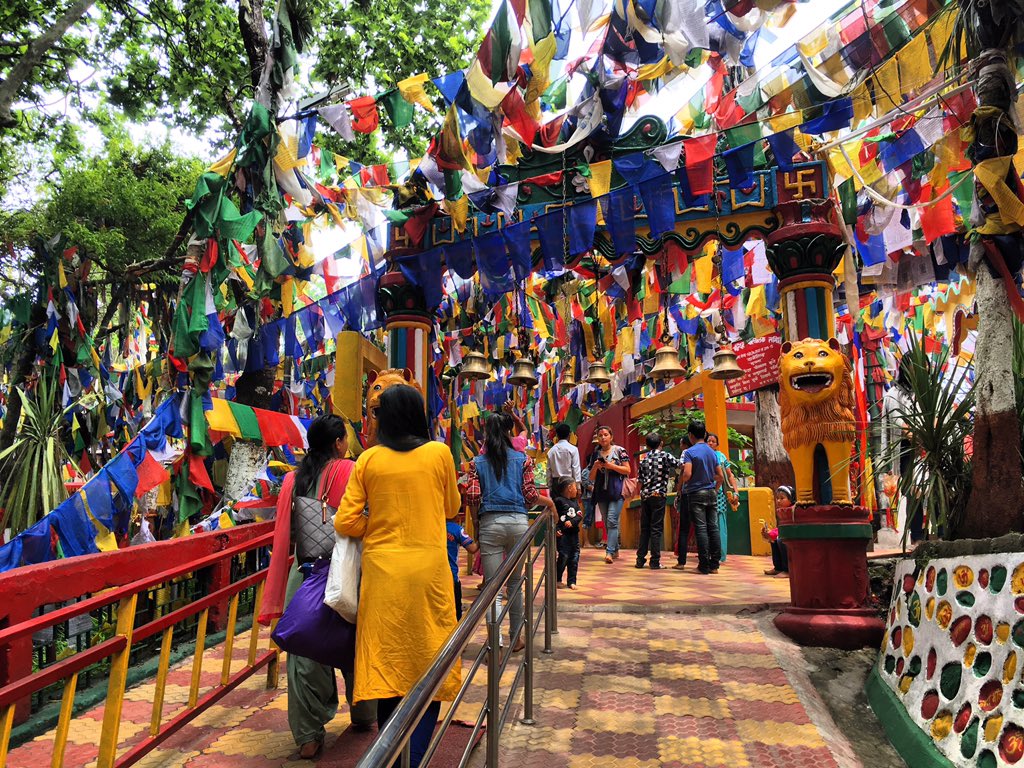 As the journey till Siliguri may take from 2 and ½ hours to 4 hours depending upon the rush of tourist during that particular session. It is advisable to leave early so that you do not miss your flight and spoil your first holiday as a couple. Be ready to face some traffic jam inside Darjeeling due to a huge crowd of vehicles with congested roads.
You can ask the driver to drive you till Siliguri via Makaibari tea estate as it is another beautiful road you surely cannot miss.
Dancing and celebrations during the moonlight plucking – Makaibari is a sacred place where the community tends to the soil and accepts its fruits with good cheer#firstflushtea #organictea #biodynamic pic.twitter.com/pBBHfw4yvT

— Makaibari Tea Estate (@MakaibariTea) April 2, 2018
Darjeeling is sure to give you excellent memories to cherish for the rest of your married life. Be a part of this fun and experience.
Summary
Article Name
4 Days Trip To Darjeeling for Newly Wed Couple - Memories To Remember
Description
Your marriage can be a bumpy ride so you can start it with some momentous memories of your first holiday together as newlyweds in Darjeeling. Take a look at 4 days trip to Darjeeling if you are eagerly waiting for vacation.
Author
Publisher Name
Publisher Logo